Cover Photo:
Birdy by Daniel Tashian.
Skip. Skip. Skip. Can't find a good track? Well darn. When it comes to good music, there is an abundance of tracks to filter through to get a good listen. It can be overwhelming, overbearing, or just downright annoying when you can't find that track to settle your soul.
I am here to help you narrow down the tunes with a music round-up. I'm taking the world of music and filtering it down to six tracks — the best of two weeks. Let's do this. I'll give you the scoop and you'll leave full with the best in the music industry.
---
▌Birdy

Just Like A River Does
Shoveling out dirt straight to the heart is 'Just Like a River Does', which explores a lost soul in the ever-changing lives we live. As people pass by us day-to-day, the world continues as we stop, this song gives us a glimpse of remembering times that disappear when we must leave just like a river does. Excavating emotion this track is part of an EP, titled Piano Sketches, released November 6. It's done in a very Birdy style but is a more heartfelt piece with beautiful piano chords and excellent vocals. It's a song with emotion. It's a good listen. Might you need some ice cream to cheer you up after listening? Maybe. This is a definite recommendation this week. Enjoy.
▌Marika Hackman

All Night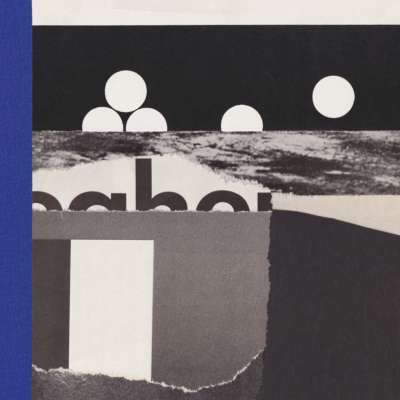 Taking her heart and wearing it on her sleeve, 'All Night' is an eye-opener song part of Marika Hackman's Covers album. Warped are the sounds, this song was written as a woman's perspective on sex as Hackman didn't see much about that in the music industry. It's definitely an interesting new exploration from a different side and that's why it is a thought-provoking listen. What's to say about this in relation to ice cream? I would call this overcoming a rocky road. It's something you should be talking about, it's a fresh scoop on the old tastes of life.
▌AC/DC

Kick You When You're Down
AC/DC is back with an album, titled Power Up, serving as a tribute to Malcolm Young, the guitarist that passed away in 2017. 'Kick You When You're Down' is a basic message of why do people make you feel worse when you feel bad? It's a catchy song, back with the AC/DC rock flavor. You want a song a little more upbeat than the others on this list? Then this is for you. This is the triple scoop ice cream that brings back the waffle cone rocking taste many have come to love.
▌Chris Stapleton

Maggie's Song
Who doesn't love a song about the spirit of a dog? 'Maggie's Song' is a track about a dog and its freedom running through life. Country in style, this track's lyrics "run Maggie run" make you feel the fun-loving spirits for Maggie in the melody. A song dedicated to a dog. This song is part of an album, titled Starting Over, and released in November, 2020. This album is the milkshake that takes the ice cream and mixes it together to give us a refreshing new feel to life like with 'Maggie's Song', which you love when you first hear it.
▌NVRMND

Demons
Ticking into synth sounds that appeal to the younger generation, 'Demons' uses a much more upbeat tone to address introspective ideas. The song explores fighting your own demons in your everyday life. It's the clicks, the ticks and the synths that really drive this song. It's a good song to get deep but still allow for some distance for yourself. It's a good song to avoid having to get that tub of ice cream. It's a check-it-out song.
▌Andy Mineo, Mez

Always In A Rush
Constantly moving from one thing to the next in this busy world? You might be "always in a rush" like this song sings about. Covering things such as feeling guilty from watching unproductive television, rushing to get things done and constantly moving to go from one part of your life to the next this song helps reset the focus you may be missing in your life due to rushes. This track is part of an EP, titled Happy Thoughts. It's something useful to have during the crazy world of Covid-19. This rap track might just be the sprinkles of beats track topping off your sweet tooth craving of a music playlist.
---
Exploring pianos, to rock, to country, I hope these music suggestions have melted your heart and whipped up your soul. Now for the cherry on top, these songs are there, in the music industry, to go back and relisten to. It's been fun but this is only the beginning. Until next time, stay chill.